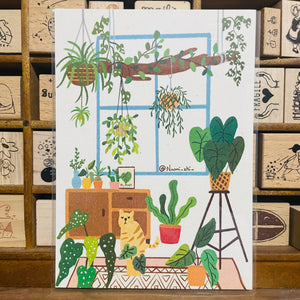 Zhiyou's Cat and Plants Postcard
Zhiyou's Plant Dream House Illustration. Zhiyou is a character named from Naomi Zhi to illustrate what Zhiyou's house would be like with many plants around the home. Naomi wanted to show her plant illustrations, showing the different appearances throughout the year.
Postcard thickness: 250g, size: 10.5cm x 14.8cm
There is no designs/illustrations at the back of the postcard. It is blank.